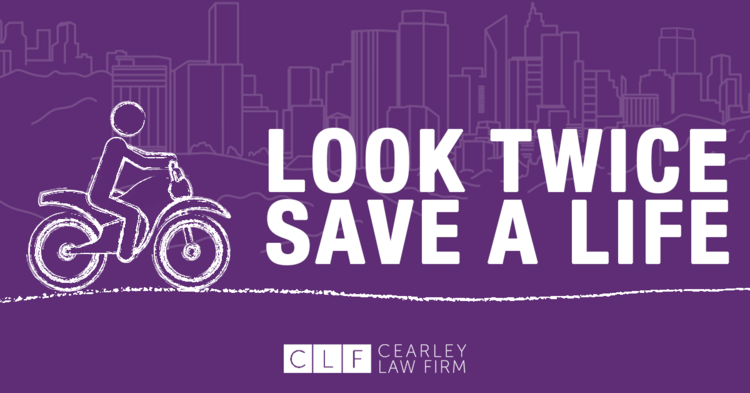 Motorcycle wreck prevention is a cause that is near and dear to our heart.
Last week, we gave an overview of our "Look Twice" campaign, and our social media profiles are filled with motorcycle safety tips, wreck prevention information, and general safety tips for both drivers and riders.
But why is this cause so important to us?
Motorcycle Accidents are one of our largest practice areas, and motorcycle fatalities make up a sizeable percentage of all accidents on the road, but those aren't the only reasons we care so much.
Bob Cearley is a proud motorcycle rider. He's felt the thrill of riding firsthand and has made lasting friendships with fellow riders. It's a camaraderie that's just as rewarding as feeling the wind against your jacket riding down the road. With so many friends sharing the road on motorcycles, reducing fatalities and accidents in general is a cause that lives in a special place in Bob's heart.
He brings his passion for his bike into every motorcycle case, as well as his knowledge of riding. There's no one better to represent you in a motorcycle accident case than someone who knows how it feels to ride and how careful you have to be to prevent accidents- whether behind the handlebars or the wheel.
ALL THROUGHOUT AUGUST AND SEPTEMBER, WE'RE TALKING ABOUT MOTORCYCLE SAFETY AND ACCIDENT PREVENTION TIPS FOR RIDERS AND DRIVERS ALIKE. STAY TUNED FOR OUR NEXT BLOG POST ABOUT RIGHT OF WAY RULES NEXT WEEK!